Join in the fun, share a link and discover some great bloggers!
KaylaAnn
Hey Everyone and Happy Spring Break!
Any other teachers or students out there exhausted by this semester and so grateful for a week off?
Unlike my normal blog parties that only last a weekend, this blog party will be lasting ALL. WEEK. LONG! That's right! ALL WEEK! I'm hoping to meet some new bloggers and expand my blogging community!
Let's celebrate Spring Break Week the way true bloggers do!
(Indoors and avoiding direct sunlight).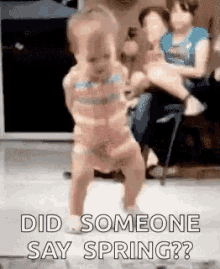 For those of you who are not aware what a blog party is let me break it down. Generally speaking, a blog party is an online gathering for bloggers of all kinds to meet and engage with one another.
Here are some simple rules:
First off, everyone is welcome to participate in this Blog Party (even if you do not currently follow me, although I would LOVE it if you did!) -> If you are a
View original post 333 more words